SF Silent Film Festival: Tonight at the Castro
Of all the film festivals to grace the Castro Theatre year-round, the SF Silent Film Festival is one of it's finest gems. Coming to us at the tail end of spring, each year this festival provides viewers with a taste of visual history. It reminds us how far (and at times how little) the medium of cinema has grown over time. Tonight is closing night so if you have a chance, head on over to the Castro for some Buster Keaton magnificence!
I mean this literally!
And you thought that scene from The Bachelor (1999) with Chris O'Donnell was original didn't you?
I can't tell you enough how many great films I've seen there over the past couple years. Last year's screening of Felix The Cat shorts were amazing. Most people have never seen Felix on a screen, let alone the grandiose Castro screen. Silent cartoons are rarely shown, and almost never in their original format, but are nonetheless special and entertaining. If parents are distraught by the bad choices for children entertainment theses days (Octonauts, seriously?) look no further than classic shorts such as the ones below. They may be black and white. I may be nostalgic and snooty. They stand the test of time and don't feel dated at all to me.
I'm still trying to find a copy (or youtube video) of a silent cartoon I saw as a child featuring an old goat, terrorized in his own home by a mischievous baby goat intent on destroying his peacefully quiet apartment. If you know of it, please send it to me. I've stumped some serious film minds so far with no luck. cough Leonard Maltin cough Someday the mystery will be solved but the memory remains.
Last night I had a silent film revelation. Let me put it in context.
Rewind to a few years ago, before Fandor and the rising mass popularity of the Criterion Collection. I was in college writing my thesis on Russian film. I'll spare you the obscure, snobby title of the paper. I was searching for a certain silent film to argue a point. I couldn't find it anywhere and did not want to see it on youtube in some awful grainy format. Luckily at the time it wasn't online but is now. Of course, I didn't have the foresight to call the Berkeley PFA nor the budget to stalk Lobster Films. I wrote the paper and graduated, but the failure to procure this film haunted me over the years.
Until last night of course…
Finally, years into an obsession (and ignorance of Fandor's vast resources. More on that later) I saw The Extraordinary Adventures of Mr. West in the Land of the Bolsheviks at the SF Silent Film Festival.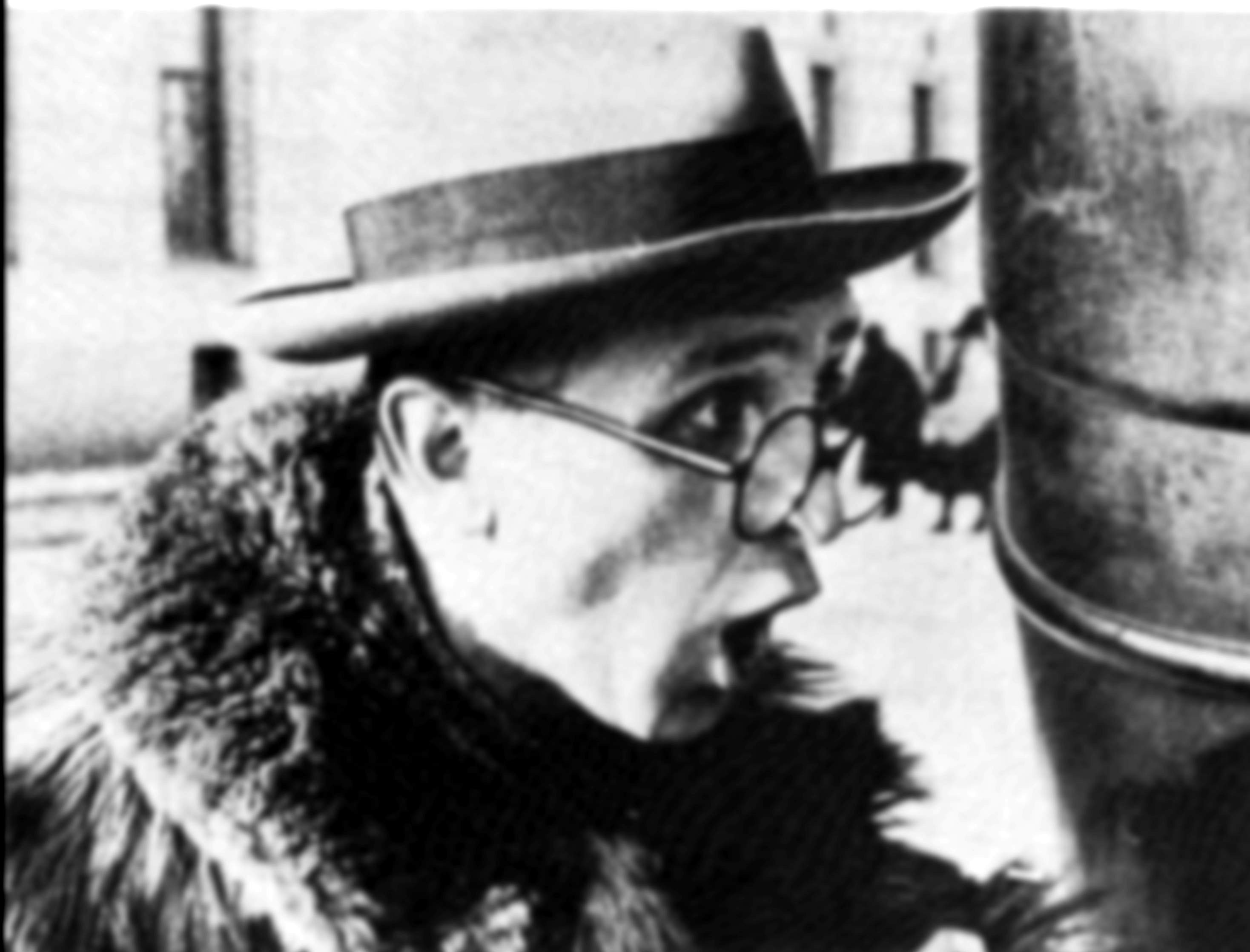 The film centers on the adventures of an American, "Mr. West," and his faithful bodyguard and servant Jeddie, as they visit (for reasons not fully known) the land of the barbaric Bolsheviks. Despite being the victim of a devious scheme, Mr. West discovers that the Soviets are actually quite dignified people, and, by the end of the film, he has become a fervent fan and advocate. Directed by legendary Lev Kuleshov, the film is way ahead of it's time both in narrative and form.
The film is a pleasant surprise and hilarious reminder of a time when cultures weren't connected via the internet. I couldn't believe mine eyes or ears. The Matti Bye Ensemble was a great addition to the experience with their uplifting score. The xylophone is an underused instrument for sure.
The Russians have a very unique way of representing their relationship with the West and I have a weakness wherever they're cinematically concerned. This Russian portrayal of the "other" in film contributed to the construction of Soviet national identity in opposition to a homogenized Western (and Eastern) other. The identity the Soviets constructed through their tortured relationship with a mythically unified 'West' is so widely accepted as to be little short of a cliché.
Early Soviet films of the 1920's-40's established the trends of representing foreign, capitalist visitors to the new socialist state, either to expose their greedy scheming ways, or to celebrate their miraculous conversion to the revolutionary cause and this film is no exception. Mr. West prescribes to a biased image painted by American papers, but once saved by the Bolshevik squad is converted in a single ride through Moscow to the revolutionary cause. Jeddie, the gun-ho cowboy guard of Mr. West, races after a thief only to become the barbarian himself, killing a man and stealing in the process. His chase through the city is a masterpiece and I laughed through its entirety.
Post-Soviet Russia under Putin in its 'art-house' variant has attained sufficient maturity and autonomy to counterbalance the worst excesses of the fictional "West". Whether that remains valid in the wake of political developments remains to be seen.
Let's talk about tonight now…
Tonight at the Castro Theatre Buster Keaton makes another appearance for the closing night film, The Navigator.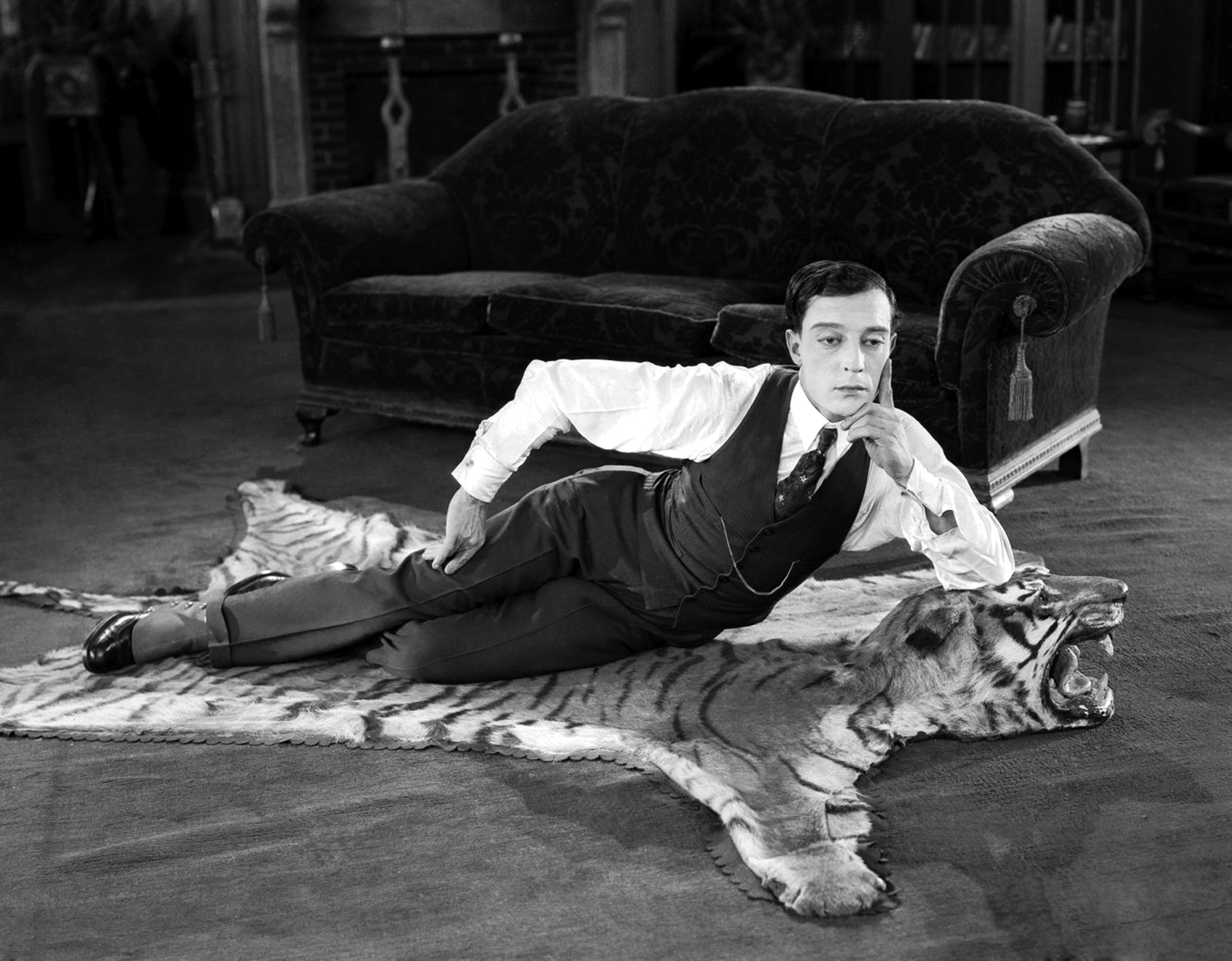 Cinema legend Buster Keaton stars and co-directs this brilliant comedy with Donald Crisp. As his fourth feature film, Keaton stars as a wealthy man who tries to win the heart of Kathryn McGuire only to end up adrift at sea. Musical accompaniment by the Matti Bye Ensemble (9 p.m., Sunday June 1st)
According to the program guide this was one of Keaton's favorite films he made. The Matti Bye Ensemble will be scoring live and they are way worth the price of admission.
See you there at 9pm San Francisco!
Tickets still available HERE!