Back To Night: Noir City returns to San Francisco for it's 13th installment
Tonight the Castro Theatre goes dark with the return of annual Noir City film festival featuring the great and often overlooked gems of the film noir genre. Tickets Available HERE.
This year's theme is the dark side of marriage and Noir City is rich with troubled relationships between the "modern" male and the modern erotic females who threaten him.
Film noir, for those who don't know, is a term used to categorize films that center on darker storylines and most proudly it is a fully original American construct. Recognized by certain visual and narrative traits such as low key photography, images of wet city streets, and the femme fatale, these films are characterized as being somewhat "anti-American," or at least ambivalent about modernity. Sartre once claimed that modern life had become "fantastic", made up of a "labryinth of hallways, doors, and stairways that lead nowhere, innumberable signposts that dot routes and signify nothing". This is the essence of film noir.
Even so, almost 20% of the titles currently on the National Film Preservation List at the Library of Congress are associated with noir.
Noir City is a celebration of these films and the program is laced with the romantic violence and quick wit that film noir buffs have come to expect. Add in the sexual ambivalence between couples in the post-war era and you have a stellar take on the genre!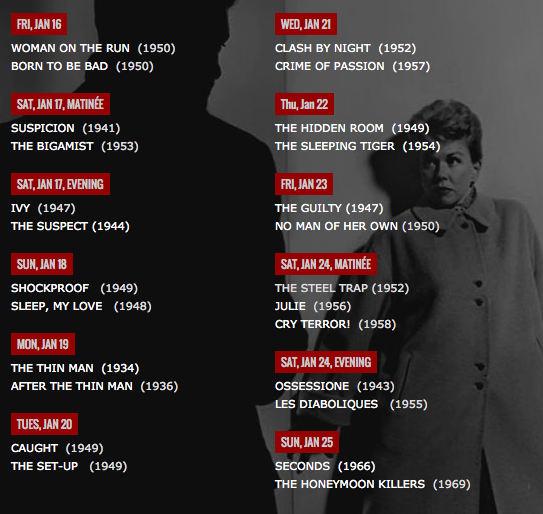 Appropriately opening tonight to the tune of cinema by the bay, Noir City presents two San Francisco-based cinematic gems.
Woman on the Run (1950), 7:30pm showing
Ambivalent San Franciscan Frank Johnson (Ross Elliot) disappears after witnessing a gangland killing. Police think his wife Eleanor (Ann Sheridan) will lead them to her husband, but she never wants to see him again. Enter newspaperman Danny Legget (Dennis O'Keefe), who charms Mrs. Johnson with stunning results.
Innocent bystander runs from the police for unknown reason, a wife ambivalent to his medical condition, and a newspaper man on the trail; what else could you ask for?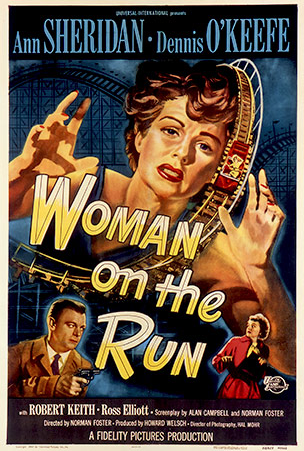 Born to Be Bad (1950), 9:15pm showing
Joan Fontaine at her best here in the vixen role of Christabel, a woman who enters a bourgeois world and ruffles many feathers. In short order, she replaces her cousin (Joan Leslie) in the affections of a millionaire philanthropist (Zachary Scott) while carrying on a torrid affair with a bohemian novelist. Presented with the original ending, deleted prior to U.S. release!
Note: Saturday is all about Joan with a double feature tribute to her talents. Info HERE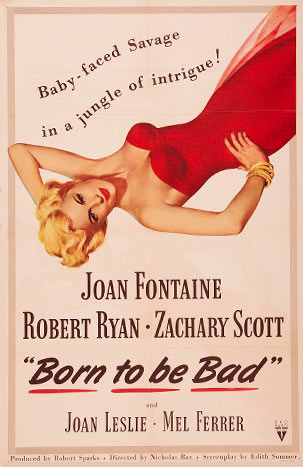 Other gems taking place include Monday, January 19th's double-billed awesomeness of The Thin Man (1934) and After The Thin Man (1936).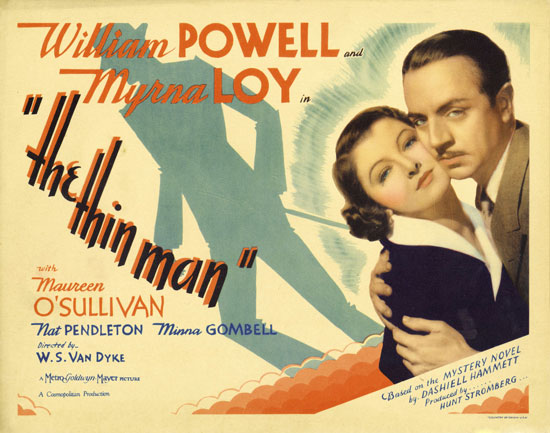 It's also not a film noir film festival without the appearance of Barbara Stanwyck whose films take a bow on Wednesday, January 21st with Clash by Night (1952) and Crime of Passion (1957).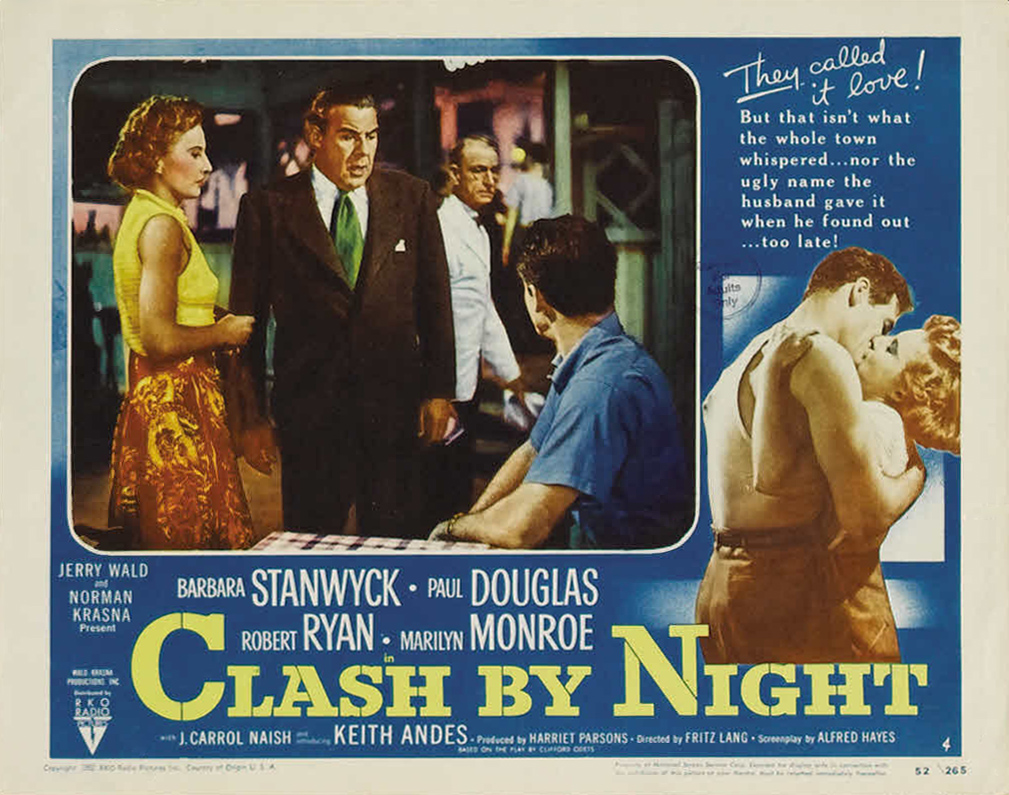 Film noir has also populated the fashion world since it's inception and rise in popularity in the 70's. Nowhere is this more evident than in the style of Noir City's poster girls and the brands they don such as Deadly Dames. Offering female viewers something to imitate, many neo-noirs mix antique pieces with modern accessories to continue the trend's accessibility. Laura Mulvey wrote famously about the "to-be-looked-at-ness" of the women in film noir and it's fashions continue to drop jaws today.
I was watching Begin Again just yesterday, a modern Once imitator that was plagued at it's inception with the horrible working title "Can a Song Save Your Life?." Keira Knightley's character delivers a clever line to the hordes of American Apparel shoppers probably watching this Adam Levine acting attempt: that although sexy, modern fashions leave little to the imagination not only of your physique but also your character. Film noir fashions accentuated the female body while showcasing little. It was an intellectual fashion that demanded contemplation by it's audience. The femme fatale's clothing was her armor screaming "look at me and see nothing!"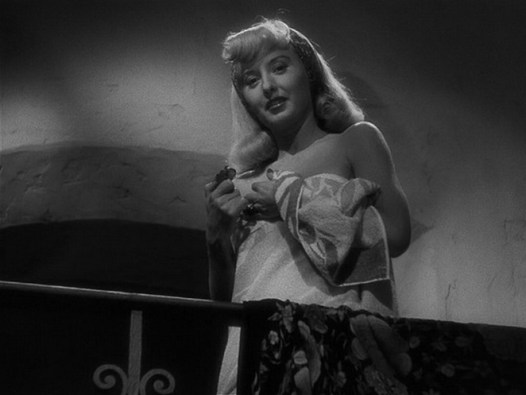 Film noir unfortunately began to die off at exactly the moment when the fashions of the 40's and 50's became dated and accessible to parody. However it has been lovingly revived by a devout community that brandishes the Marilyn Monroe-esque attitude that if the female body is a commodity then to shield it is to wield it's power over those who seek to use it. The film noir streets at night were transformed into the privileged mise-en-scene of the masculine unconscious but the fashion of the film noir femme is the outward expression of an inner feminist awakening
Check out Nitrate Diva's take on film noir fashion on her blog HERE
Noir City is an ode to the urban landscapes, subjective narration, non linear plots, hard-boiled poetry, and misogynistic eroticism of classic Hollywood's heyday. See you at the Castro tonight!
The San Francisco Film Noir Festival
Jan. 16 → 25
Castro Theatre - 429 Castro St.
Their trailer for 2014 was the bee's knees. I had to include!